Download Yahoo movies
Free Yahoo movies downloader
Download Accelerator Manager (DAM) is a free Yahoo downloader software that lets you download Yahoo movies, easily at the fastest possible speeds!
Download movies from Yahoo - free Yahoo movies downloader - Download Accelerator Manager (DAM)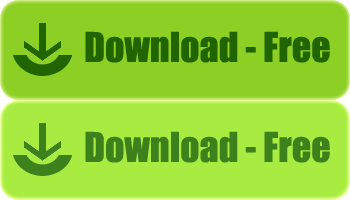 How to use DAM as free Yahoo downloader to download Yahoo movies free?
Browsers Recommended
MediaGrabber works best with 32-bit Firefox, Internet Explorer (IE), Opera, Safari and IE/Mozilla based browsers on the HTTP protocol.
Step 1. Launch DAM MediaGrabber (only if you haven't)
You may run DAM MediaGrabber from both IE and Firefox context-menu (by right-click), or the DAM main menu by selecting "Run DAM MediaGrabber" menu item (please see below):
Step 2. Play media with your browser
(if a media file has been playing prior the launch of MediaGrabber,
refresh
page) You will find that the playing media file has been captured and added into MediaGrabber window: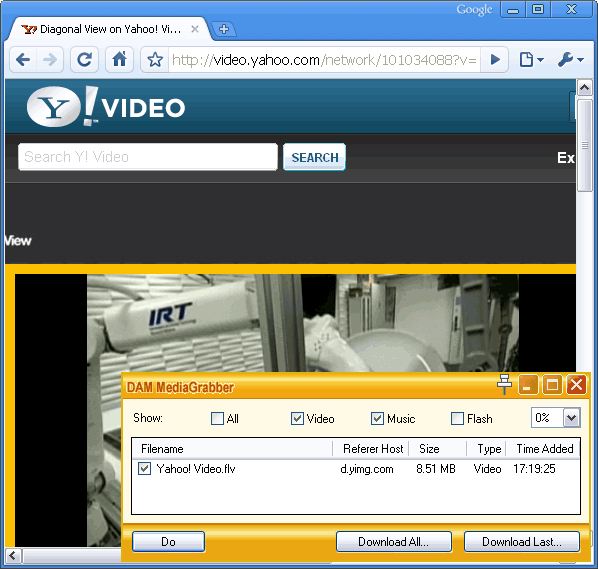 Step 3. Click Download button
Select grabbed media files in the DAM MediaGrabber window, then click "Download Last" or "Download All" button, DAM will download the selected media for you.

How to play the downloaded movies?
You

DON'T

need any media converter software! Stop wasting your time in converting your downloaded media files into other formats again and again, all you need is a media player that supports the needed media codec (like MP4, WebM, FLV, etc.)! A popular media player, such as VLC Media Player, is free and will play those media files for you!
Tips
1. To display grabbed video files, you shall select Video type in MediaGrabber window
2. You may start DAM MediaGrabber before playing media files in your browser.
3. If DAM MediaGrabber misses grabbing a media file, you may refresh the webpage and play the media file again, to re-grab the file; you may also restart your web browser or MediaGrabber to see if this helps.
4. Other media grabbing software or other download managers' browser integrations could have conflicts with DAM MediaGrabber; stopping those software could help
5. To grab browser videos, you shall select a certain browser monitoring setting with MediaGrabber. For example, if you use Firefox browser, then Firefox option shall be selected at Options > Monitoring.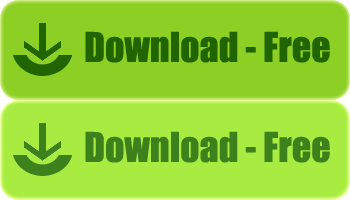 Download videos from virtually any sites in any browsers by using DAM
The above images/downloads are for testing purposes. We're not responsible for the contents posted on the third-party sites.