| | | |
| --- | --- | --- |
| | | Super fast download manager! |
Download Accelerator Manager (DAM) is a new generation, all-in-one downloader, that is great for both Internet file and social media downloading (from sites like YouTube etc). DAM makes downloads easier and faster!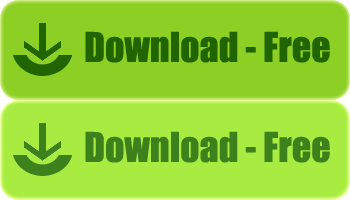 Version 4.2.2
Enhanced download logic
fixed start-download minor bug
Version 4.2.1
Fixed Firefox browser v3.6 problem that could not load dam extension correctly in some occasions
Version 4.2
Added Google Chrome/Safari browser integration, link drag-drop support
Improved download experience
Fixed some bugs of DAM
Added Safari monitoring option to DAM MediaGrabber
Enhanced media capturing logic for MediaGrabber
Enhanced rename-filename-by-page-title logic for MediaGrabber
Improved user experience for MediaGrabber
Fixed some bugs of MediaGrabber
Version 4.1.4
Improved download experience
Fixed minor bug, unable to remove user defined category
Version 4.1.3
Resolved Internet Explorer integration problems
Version 4.1.2
Redesigned logic to handle bad connections, in some cases, never timeout issue
Fixed serveral bugs
Version 4.1.1
Added function -- rename filename by page title -- to DAM MediaGrabber
Added logic to download captured media files from some "strict" servers
Enhanced Google Chrome browser support to DAM MediaGrabber
Improved DAM MediaGrabber user experience
Fixed bug in handling sites with multi-cookies
Version 4.0.5
Fixed issue, download not start on some occasions
Added auto-repair on certain registry values when corruptions occur
Added a few file-extensions for Program and Video categories
Version 4
Added DAM MediaGrabber, a tool that can capture Internet media files (video, music, and Flash) from rich media sites, like YouTube, DailyMotion, MetaCafe... This tool works with all browsers, such as IE, Firefox, Chrome, Opera, Netscape, Mozilla, Avant, AOL, Flock...
Improved user interface and user experience
Fixed auto-shutdown issue
Fixed minor bugs
Version 3.2
Redesigned Firefox integration
Improved acceleration speed
Included bug fixes.
Version 3.1
Added support to download Flash video from many popular video sites, including YouTube, Google Video, MySpace TV, DailyMotion, Bebo, MetaCafe, LiveVideo, Tudou, and YouKu sites. Users may directly add a video address or use Internet Explorer context menu (select \"Download FLV Video with DAM\" menu item) to download videos.
Version 3
Added dynamic-download-segmentation, no-file-part-assembly logic for best download speed
Redesigned user interface
Added supports to Windows Vista, IE 7, and Firefox 2
Added other features
Version 2.3
Added scheduler
Added logic to handle modified files on romote servers
Improved data recovery and reliability from unexpected events and errors
Improved user interface
Improved sorting by status
Fixed minor bugs
Version 2.2.1
Updated installer and uninstaller
Version 2.2
Added max-simultaneous-download option
Improved user interface.
Version 2.1
Added remember-last-folder-used option
Enabled filename changes
Improved download-startup experience
Improved user interface
Fixed minor bugs
Version 2.0
Added Firefox, Mozilla, Netscape, and Opera browser integration support
Added Internet Explorer advanced click monitoring support
Added silent download support
Redesigned data saving and loading engine
Improved data recovery and reliability from unexpected events and errors
Improved data saving and loading speed
Improved program startup speed
Improved user interface
Enabled Redownload command for paused downloads
Enabled Resume command for failed downloads
Fixed minor bugs